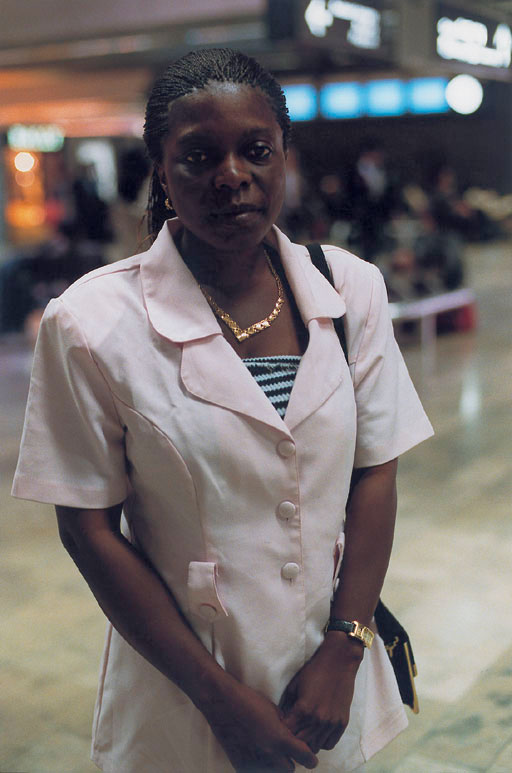 "Martha at Zurich airport waiting for her Swissair flight back to Ghana after being deported from Newark, US, December 1, 2001"
C-print, 30x40", 2002
I saw Martha at Newark airport cutting the line of the security check. She was wearing a light, pale pink suit with an iron chain around her waist. She was accompanied by a male and female security guard. As the last passenger she got on Swissair flight #113 to Zurich. She was sitting behind me.

Martha told me that she had wanted to work for a year in the US because there was no work in Ghana. She borrowed money to pay for a visa and arrived on November 31 at Newark airport were immigration stopped her. Because of her fake working visa she was put on a flight back to Zurich were she spent 24 hours before going on a plane back to Accra. Authorities in Ghana held her for one week before she could return to her family in Kumasi. All her luggage got lost. She is still dreaming of returning to the US to work.


-