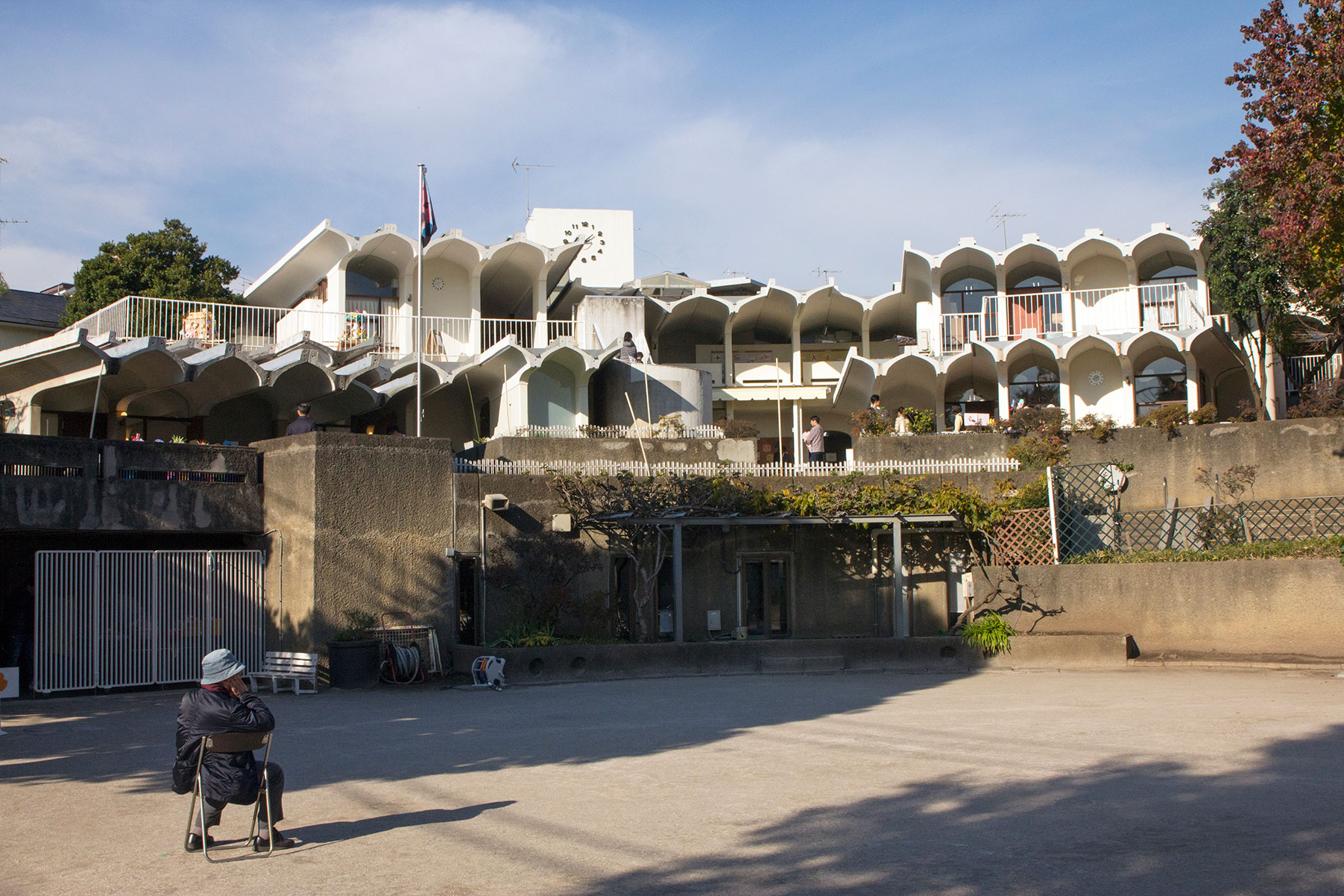 the children's castle / Yukari Bunka kindergarten, Tokyo
series of 25 inkjet prints, 20x30 cm, 2018
A kindergarten building should not be a mere structure to house a group of children. Every detail should contribute as a source for human education. To offer unlimited possibilities to children's boundless energy, children should be furnished with a place for their education that is filled with freedom and variety.

The Yukari Bunka Kindergarten in Tokyo was founded in 1947 by composer Ryutaro Hirota and the artists Matao and Taeko Fujita. The current building was designed by Kenzo Tange in 1967. The series of photographs explores how the architecture relates to the educational concepts of the kindergarten and the social interactions that take place there between children and teachers.
The adoption of creative concepts at Yukari Bunka Kindergarten in not only its building structure but also its teaching methods suggests a new direction for Japanese kindergarten education in the future.

Since early childhood education is of the utmost importance as it is the initial period of character building, the environment for such education should be satiated with all possibilities as well as rich in variety.