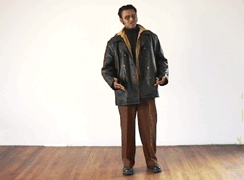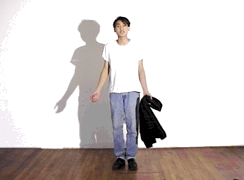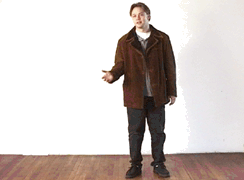 Audition
video 8 min, 1997


In 1997 I placed an ad in the weekly newspaper Village Voice inviting actors for an audition for an "independent film".
At the audition the actors were asked to act out on scene of their favorite movie. The footage recorded at the auditon was then edited into a 8 min long video consisting of 20 short clips that show reinactments of scenes from films like "Harry & Sally", "Batman", "Fatal Attraction", "Silence of the Lambs", "Taxi Driver" or "Clockwork Orange".
"Audition" adresses the hopes and drive of young actors to be discovered, become famous, "stars", and their believe in the promise of the American Dream ("You can make it if you just try hard enough..."). The piece explores the mechanism of self-representation and the possibility of individuality in a modern urban environment. It aims to raise questions about the concept of identity as a social construct depending on cultural and socio-economical circumstances: Through the performer's appearance and their taste, the mechanism of self-representation and construction of individuality become apparent, as their choice of their favorite film, their clothes, body language and gestures allow the viewer to discern cultural references.
The encounters with the lifes of particular common people and their dreams reflect upon structures and rules of our society aimed at success, efficiency and individuality, and make us wonder about what is actually left over of the American Dream.
In exploring the boundaries between documentary film and video art, the work also addresses the possibilities and limits of the media itself, strategies of presentation and re-presentation, and a mediated depiction of reality.
Concept, Camera: Heidrun Holzfeind. Editing: Christoph Draeger, Heidrun Holzfeind


-