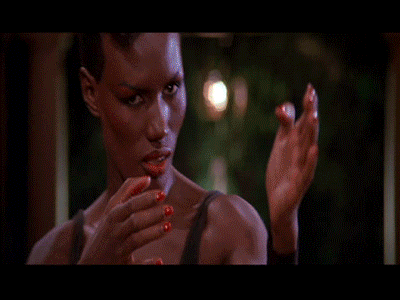 bitches brew (13 min. 2006)

Sampled from mostly male directed movies from the 60ies to today, the video shows women who take back control and power, fight off their attackers or take revenge on their assailants. A man's nightmare!
The piece addresses female empowerment and women's use of violence (modeled after male heros) and raises questions about stereotypes of female heroines in film – from rape victim taking revenge, sex bomb, superwoman to bad-ass warrior.
Concept / Editing / Production: Heidrun Holzfeind
Starring: Raffaëla Anderson, Drew Barrymore, Geena Davis, Andie MacDowell, Farrah Fawcett, Bridget Fonda, Jane Fonda, Pam Grier, Linda Hamilton, Meiko Kaji, Camille Keaton, Demi Moore, Angelina Jolie, Grace Jones, Milla Jovovich, Karen Lancaume, Lucy Lawless, Jennifer Jason Leigh, Juliette Lewis, Lucy Liu, Sondra Locke, Jennifer Lopez, Zoë Lund, Mary Stuart Masterson, Soledad Miranda, Brigitte Nielsen, Anne Parillaud, Susan Sarandon, Tura Satana, Sissy Spacek, Helen Slater, Madeleine Stowe, Uma Thurman, Sigourney Weaver and others.
Music: PJ Harvey (Batman Forever), L7 (Shitlist), Miles Davis (Bitches Brew), Cowboy Junkies (Sweet Jane)