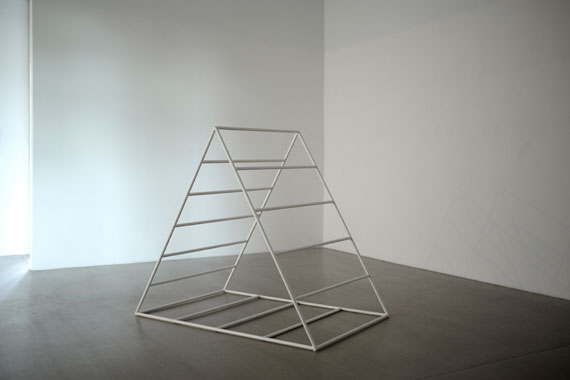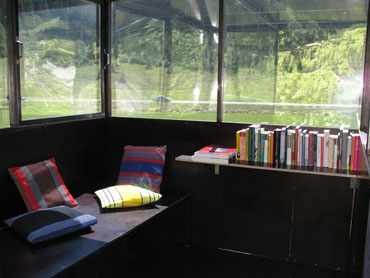 Kletterdreieck (climbing triangle), 2014
powder-coated steel pipe, 160x90x139 cm
The climbing triangle cites a gymnastic and playground structure which Holzfeind became aware of during her research on kindergartens in Vienna. The form and material of the climbing frame refer to the geometrical objects of Minimal Art but it is also an object of everyday life which can be used and set up in different ways.

Installation view M29 Richter Brückner gallery, Cologne (2014).