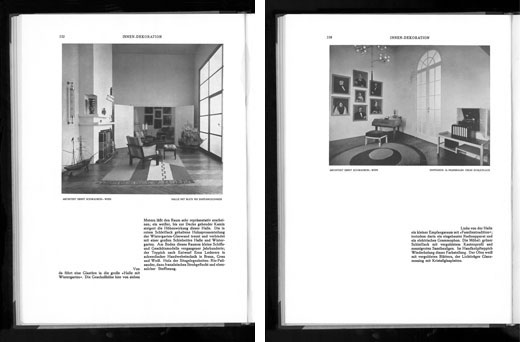 Hall with fireplace & Reception and music room with family portraits, 2012
Two pigmented inkjet prints on Hahnemühle paper, 26 x 36.5 cm
The prints show two pages from the article "Apartment of a Viennese Architect" published in Innenarchitektur magazine in 1930. Views of Schwadron's own penthouse apartment are accompanied by a text written by himself. Visible in the photograph of the great hall (left) is a carpet designed by Erna Lederer, Schwadron's first wife. In the second picture we see a wall with family portraits. These family portraits – or rather a photograph of these paintings taken from the same angle – I would find later in a picture taken in the only house Schwadron built in the US, his home in upstate New York which he called "Dream Lake".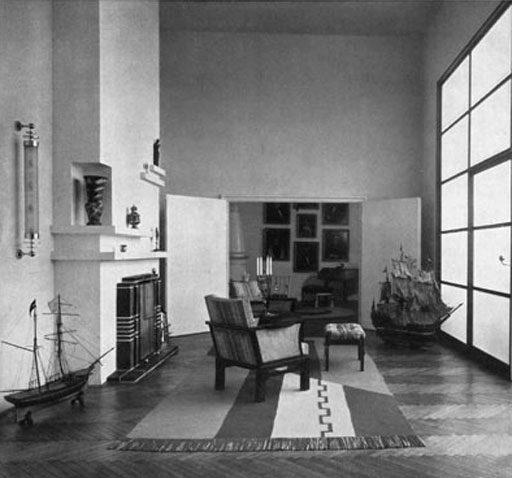 Hall with fireplace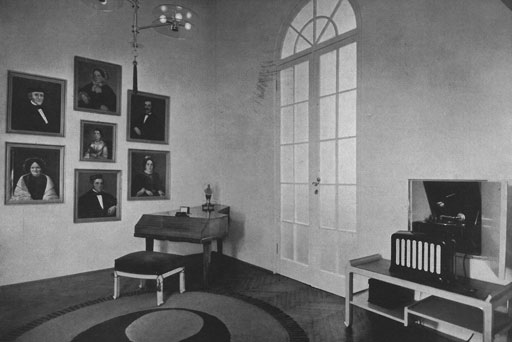 Reception and music room with family portraits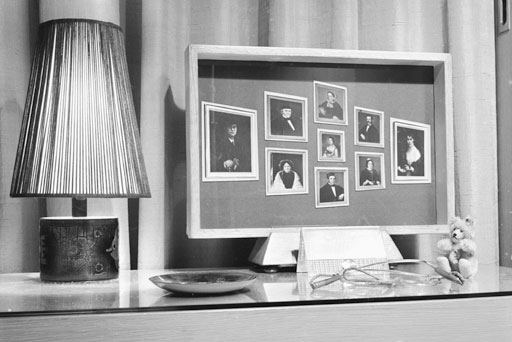 Sideboard with a framed collage of family portraits in Schwadron's US home