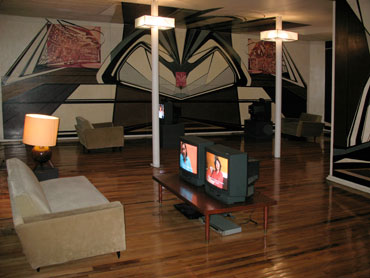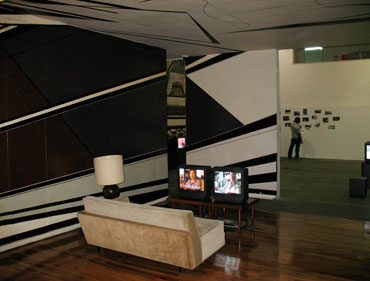 INSTALLATION VIEW SALA ARTE PÚBLICO SIQUEIROS: 12 monitors with 18 video interviews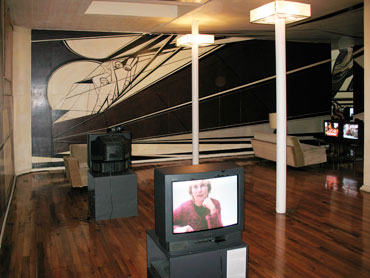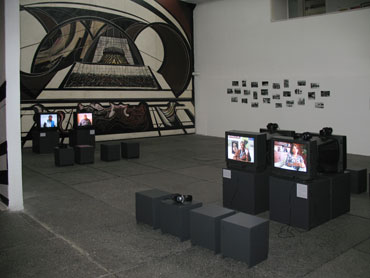 front: interview w Teresa Losda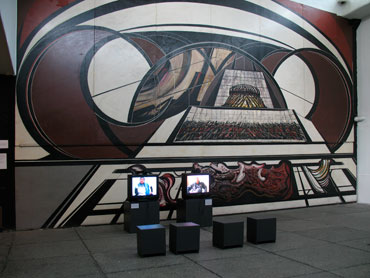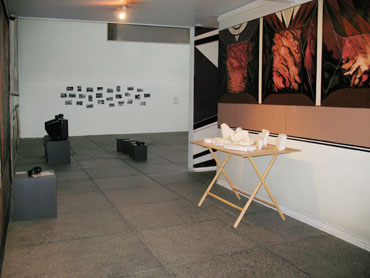 Unitlted (models for sculptures), 2007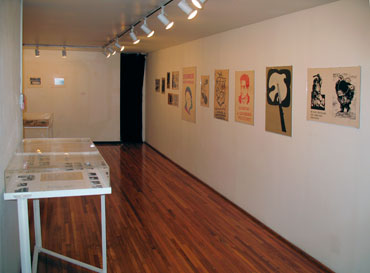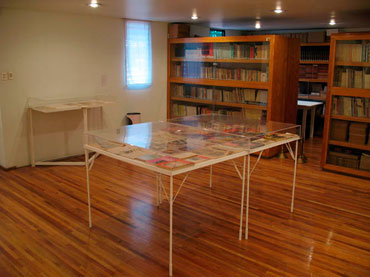 SAPS library: original 68 posters and newspapers, vintage photo prints (collection Renata von Hanffstengel), 68 documents (Siqueiros archive)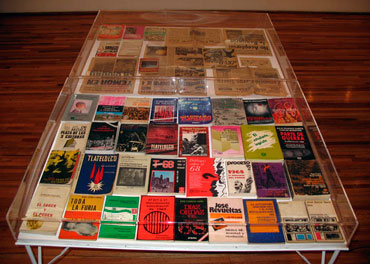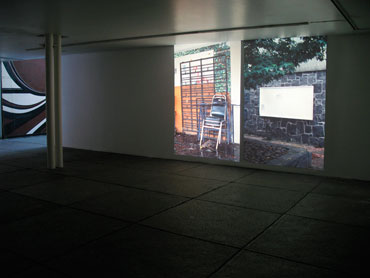 68 books (artist's collection)

C.U. (Mexico City, August 2006), 2007










México 68
Holzfeind combines in this show her interest in modernist architecture (C.U., México City, August 2006) with an extensive research on the Mexican student movement of 1968, that determined a whole generation (México 68).

Between 2005 and 2007 Holzfeind conducted a series of 18 interviews with participants of the 1968 student movement in Mexico, discussing the significance and impact of these events on Mexican society, politics and culture in general, and the participants' biographies in particular. Far from attempting to construct a monument, Holzfeind documents the visions and dreams of a generation who thrived to change Mexican society and the authoritarian political system.

In addition to the video interviews a selection of 26 archive photos documenting the course of the movement are on display.
In the SAPS library vintage prints by Renata von Hanffstengel, original song texts (collection Jorge Reynoso Pohlenz), original posters and newspapers (collection Renata von Hanffstengel), documents from the Siqueiros archive and a collection of books about 68 are presented.
The work Untitled (models for sculptures), 2007 is inspired by forms found in the mural of the Chemistry Faculty at CU.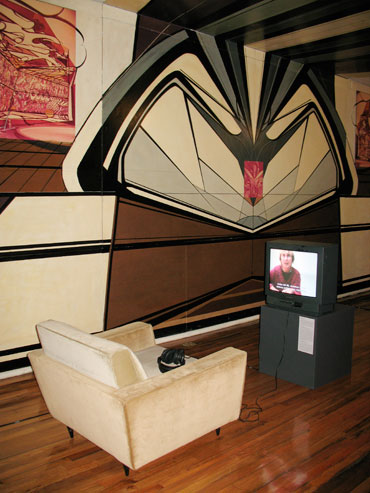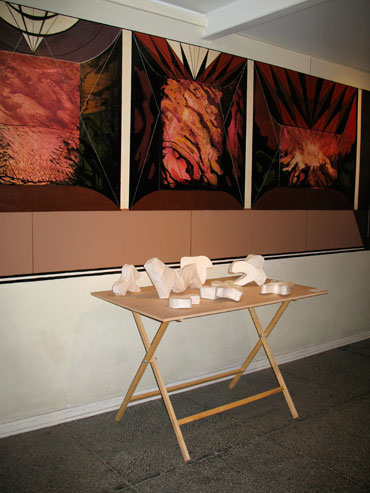 interview w Teresa Losada

Unitlted (models for sculptures), 2007